(WASHINGTON—FNN) President Donald J. Trump stunned assembled dignitaries and a worldwide audience during his inaugural speech Friday when he announced that he will produce, direct and star in a new alt-reality television show called "The Sorest Winner."
"I won, OK, get used to it," Trump groused. "You think Hillary or any of those munchkins I beat in the Republican primary could pull off this role? Losers! I'm a better actor than all those over-rated Hollywood types. Schwarzenegger? Streep? Too bad!"
Comments later in his speech appeared to preempt questions about the ethical implications of turning day-to-day administration of the executive branch into a staged and scripted production.
"Look, I can run my business, run the country and star in this show all at the same time," the new president insisted. "You know, I'm smart. Believe me. And all of you get to be extras. Just don't expect any royalties. That would be improper. My lawyers explained to me—and I didn't know this—the president cannot have a conflict of interest—genius—so I alone will receive all the credit and retain all proceeds."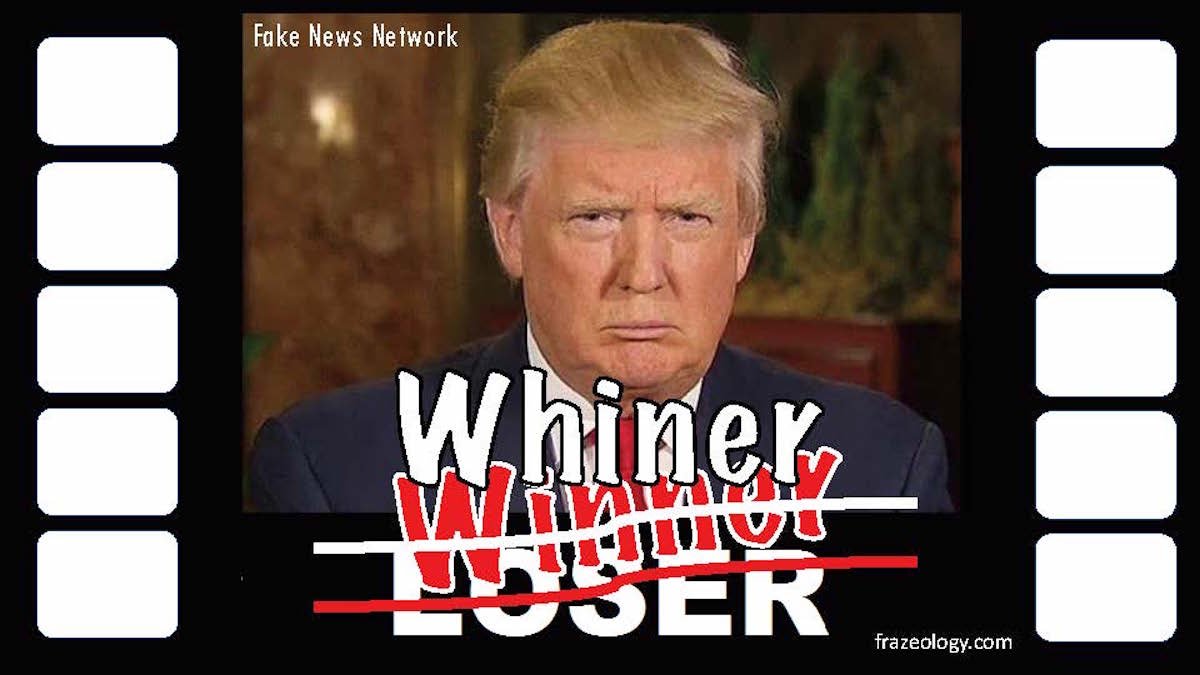 Trump 24/7
In an unprecedented syndication deal, the new series will air daily on all major broadcast and cable networks, with exclusive mobile streaming rights granted to Twitter. Trump said the show will be shot live at the White House and at Trump Tower in New York, as well as numerous episodes shot on-location across the United States and the around the globe.
"I can't wait to get out there in the real America—the places I won—and lead angry, chanting crowds again," Trump said. "It's going to be a beautiful thing."
At a gathering after the swearing-in ceremony, reporters yelled questions to the president as he entered the White House. Trump has signaled plans to evict them from the property. He acknowledged that some of his new cast members have recently strayed off script. And he had a stern warning for several units of the production crew. Several have announced competing reality shows scheduled to air simultaneously with his own. They include the head of the Office of Government Ethics, the Inspector General of the Department of Justice, and a multi-agency counterintelligence task force investigating Russian ties to his associates.
"I'll show 'em who's boss," Trump remarked. "Remember, I won. I'm the guy who gets to say, 'You're fired!' You'll be hearing that a lot."
Fake News Network has made no effort to verify the accuracy of its reporting.