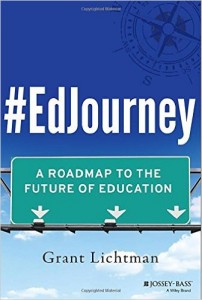 The task of educating our children faces more social and technological disruption and more uncertainty about the future than at any time in the past century.
Can our schools break free of what worked in the past (but no longer does) and create innovative programs that prepare students as flexible, lifelong learners, able to adapt to a changing environment?
After visiting all types of schools across the nation, author Grant Lichtman says, yes!
In fact, many are already succeeding, and his book, #EdJourney: A Roadmap to the Future of Education, convinced me he is right.
Read my review at Inside USC Rossier, the blog for USC Rossier School of Education's online teaching degree.