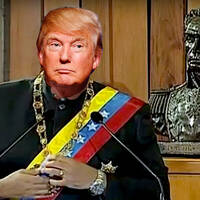 The power struggle in Venezuela offers a poignant reminder of why the United States cannot afford corrupt leaders in office.
As Vladimir Putin tightens his grip on Crimea and masses troops along the Ukraine border, it's a good time to remember that U.S. astronauts are entirely dependent on Russia for transportation to and from the International Space Station. NASA astronaut…
n: Vladimir Putin, of course Find this content useful? Share it with your friends!