Gov. Paul LePage, R-Maine, who longs for "authoritarian power," is a striking example of our need to improve public education in history and civics.
"Sometimes, I wonder that our Constitution is not only broken, but we need a Donald Trump to show some authoritarian power in our country and bring back the rule of law because we've had eight years of a president, he's an autocrat, he just does it on his own, he ignores Congress, and every single day we're slipping into anarchy."

–Paul LePage remarks on a radio talk show, as reported by the Portland Press Herald, Oct. 11, 2016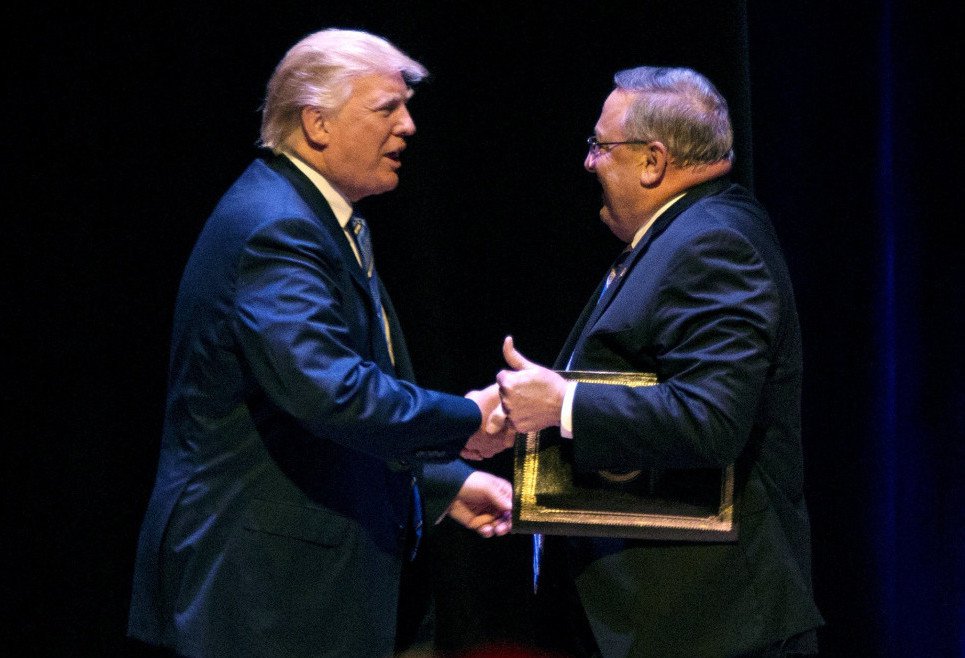 The same newspaper reported in 2014 on LePage's "hardscrabble" childhood. He was born into a poor, Franco-American Catholic family and grew up in the Little Canada neighborhood of Lewiston, Maine.
French was his primary language at home and at his parochial grammar school. LePage's father, a mill laborer, abused him, and he ran away from home at age 11.
The governor, who worked his way through his teens, credited a family that took him in and education for saving him. With English as his second language, he got into college only by taking the exam in French. (So much for the "English only" crowd.)
"My life started the day I walked into Husson College," LePage said. "I wouldn't want to live a day before it. That is where my life started. Before it was nightmares, and to this day, I still have the same nightmares."
Did LePage cut class when they discussed authoritarian power?
I'm glad LePage appreciates his education, but somewhere along the way he missed an essential lesson about American democracy.
Our nation's founders knew autocracy and authoritarianism well. That's why they rebelled against King George and drafted the Declaration of Independence and Constitution. The United States has anti-authoritarianism in its DNA. That's why a single U.S. Senator can block action on the upper floor of Congress and a fanatical minority of one party (in recent years, from the party that hates unions) can go on strike and shut down the government
Gov. LePage bemoans President Obama as an autocrat but would replace him with an autocrat he likes better.
I'm guessing our founders are still spinning in their graves after the elected governor of a state uttered such an ignorant opinion about using authoritarian power to fix our supposedly broken Constitution.