Pretend college awards made-up degree to sham university founder
(WASHINGTON—FNN) For the first time in United States history, the Electoral College's 538 electors convened by teleconference from their respective states Monday and agreed by a vote of 270-268 to award Donald J. Trump an honorary Doctor of Profane Letters in lieu of the title of president. A contentious debate preceded the vote.
"The 2016 U.S. election brought many unprecedented developments, both domestically and abroad," said Vice President Joseph Biden, who will preside over the official tabulation of Electoral College votes at a joint session of Congress January 6, 2017. "The electors deliberated for several hours, and a majority finally agreed that it made perfect sense for a college that is not really a college to award a degree that is not really a degree to the founder of a university that was not really a university."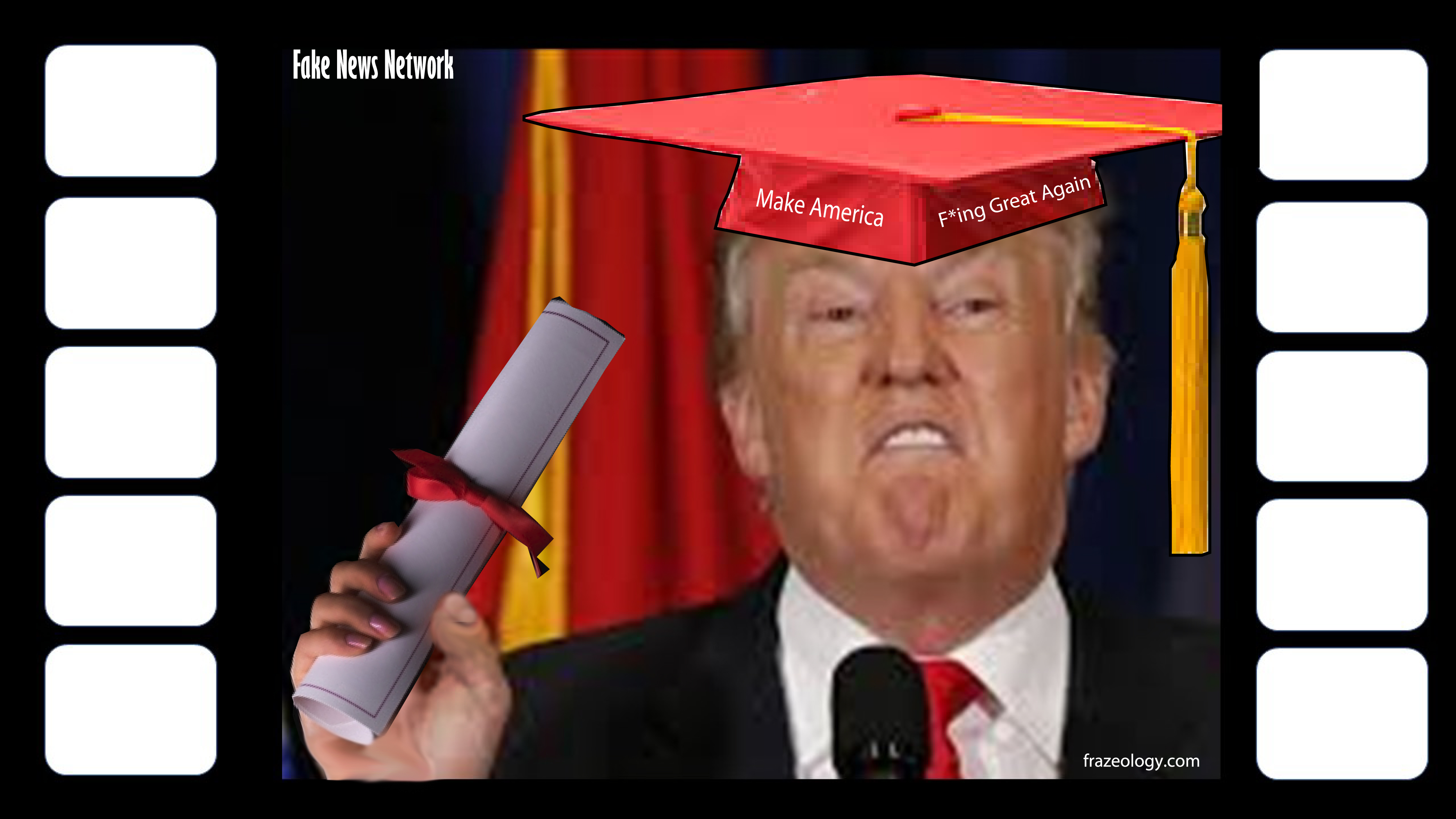 Dr. Trump, upon learning the news, remarked that he was thrilled to be entering the Oval Office with a terminal degree.
"I am going to milk the shit out of this new doctor credential," he chortled. "To quote the outgoing vice president's remarks after the passage of Obamacare, 'It's a big fucking deal.'"
Although many U.S. presidents have held advanced degrees, particularly in law, historians believe Dr. Trump will be the first to hold one in profanity. Most said they expected him to fully embrace its associated responsibilities and to mention it at every possible opportunity.
Fake News Network has made no effort to verify the accuracy of its reporting.